The Office of Advancement
The Office of Advancement walks side by side with President Jim Tolle in sharing the vision, calling, and opportunities of El Camino Christian College. To fulfill the institutional vision of training and equipping a NEW GENERATION OF Christ-Centered, Spirit-Empowered, transformational leaders for Church and society, the Office of Advancement provides opportunities for friends, donors, and the community to invest relationally and financially into this vision.
Barbara Schultz
Vice President for Advancement
Phone: 406-431-4081
Email: BSchultz@elccu.com
Barbara is a business executive, strategic planner, and ordained minister with an earned Master of Divinity Degree whose passion is enabling a new generation of Christ-Centered, transformational leaders to be trained and released into the calling Father God has implanted within them.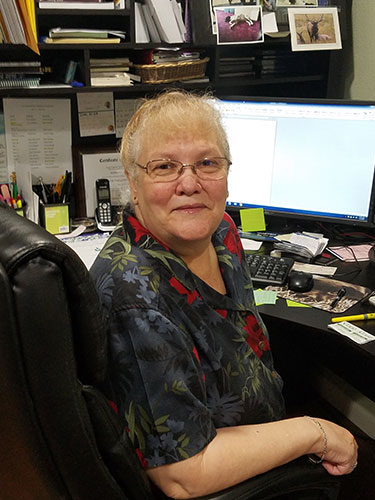 The President's Circle
President Tolle has formed The President's Circle to acknowledge the men and women who firmly believe in the vision the Lord implanted within him for El Camino Christian College. These partners have embraced the vision and support its growth and development through their prayers, encouragement, promotion within their sphere of influence, and their giving. These dear partners experience the joy of seeing their resources invested in the lives of emerging Spirit-Empowered, transformational leaders. They are the foundation of this educational ministry and support the vision with an annual gift of $1200 or more a year.
Giving
The richest reward each of us receives in giving is knowing that the financial seeds we plant in God's Kingdom will reap both a harvest in the lives of others –the students we touch –and contribute to building the Kingdom of God. Each gift given contributes to the educational and spiritual development of students called to be transformational leaders in the fields into which Father God has called them.
Ways To Give
Phone, Mail, Email
Credit/Debit Card, Check, Funds Transfer
Matching Gifts
Multiple corporations support their communities and their valued employees by matching employee's gifts to colleges like El Camino Christian College. Many companies will match the gift dollar for dollar. To discover your company's process, please contact their Human Resource Department.
Stock Gifts
Stock gifts are particularly attractive and may save you capital gains tax on your gift. Contact Barbara Schultz at 406-431-4081.
Planned Giving/Estate Planning
Planned giving via Estate Planning is a means to ensure that your wishes are honored for future giving. Contact Barbara Schultz at 406-431-4081.